Our Technology
Our technology enables precise analysis of body movement, object-speed, spin and trajectory using input from only one smartphone camera.
Read More
Market Segment
Sports Computing technology makes advanced video analytics into common household goods. All you need is your smartphone.
Business Model
Our business model is based on a "free-to-play" model. This model ensures that everyone willing to contribute and be a part of the Kicker Ace community, regardless of their personal financial situation, can. Sponsors, in-app purchases and special events make up the revenue model that scales with our userbase.
Our Applications
With a suite of applications that utilize the same underlying IP, Sports Computing can offer sports-based applications at scale, with long-term market potential.
Social Community
Community is the heart of Sports Computing applications. We want to create connections and friendships, and fuel the competitive spirit across the globe. What happens when a Norwegian group of athletes compete with a group of friends from Sao Paulo or New Mombasa? We believe these connections and friendships will develop, all while playing the games we love.
Team
Anders Fagerli
Kjell Heen
Eddie Lien
Andreas Heen
Ingrid Staalstrøm
Board
Hans Othar Blix
Lars Rinnan
Rune Brynhildsen
Erlend Sogn
Susan Hagerty Bonsak
Advisory board
Preben Sander
Frank Johansen
Fredrik Urbanski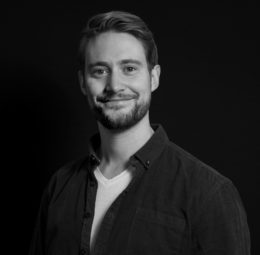 Marcus Hjelleset
Ronny Johnsen
Sondre Støyva
Geir Arne Hjelle
Our Partners